Because of the ongoing digitalisation customers expect to choose their own communication channel 24×7 to come in contact with organisations. Unexus' solution can make this happen.
The Unexus Omnichannel Contact Center is a communication solution for any organization that places high demands to professional customer service. With integrated modules for routing of all channels, call recording, monitoring, customer surveys and outbound module you can constantly monitor the quality and adjust if necessary. Through a menu can choose the features that best suit your customer processes.
Phone, email, web chat, SMS, WhatsApp, video, text and other channels are routed through the same universal queue and intelligent routing mechanism to the right employee or department. By caller identification and integration with the CRM or ERP system, the employee will immediately presented the right customer card. You decide what the optimal criteria for routing are within your organization.
All interactions with your customers and back office departments are recorded and provides ready-made reports. This provides complete visibility into customer contacts, handling and performance. You can monitor real-time your organization according to SLA agreements you made internally. In addition to the integrated reporting data can be read easily in a BI tool for analysis and management reporting.
With the integrated call recording, quality monitoring application and customer satisfaction survey module you continuously have a clear view on the quality delivered by your organization. Through targeted training and coaching, you can monitor the quality. The advanced supervisor area offers all possibilities to monitor performance and make adjustments when needed.
The integrated self-service module of the UCS Omnichannel Contact Center allows you to provide a good service to customers 24 hours a day. This automated processes can be set up quickly and affordably within your organization. This increases customer satisfaction and reduces your costs.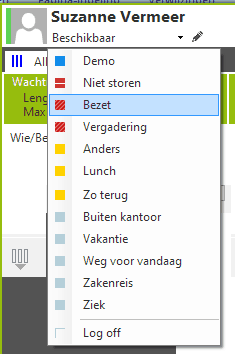 Interested in a demonstration of the Unexus Communication Platform?
Microsoft Teams and Unexus
In addition to our existing integrations with Microsoft Teams, it is now also possible to use the Unexus Connect platform from within Microsoft Teams. We call it the Unexus Teams Client.
In this collaboration with Microsoft, we have synergized our technology with Microsoft Teams in order to offer the user a single platform. Users of the Unexus Teams Client have access to communication flows and specific functionalities of Unexus Connect from one central application.
Read more