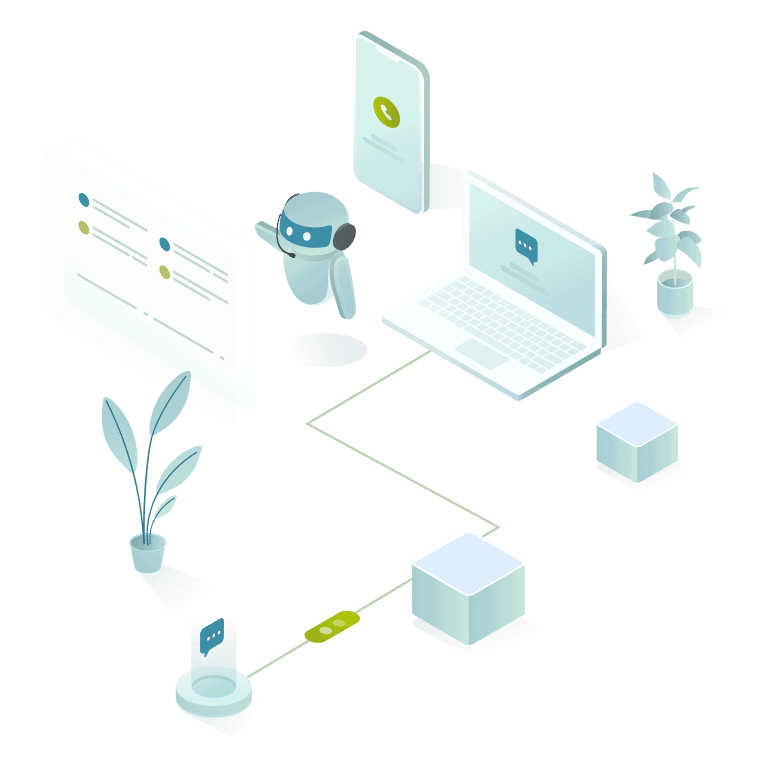 Technology offers many possibilities. Nevertheless, we believe that happy employees make the difference in customer contact. Using smart technology can speed up customer service and create space for your employees. Distribute the workload with virtual assistants. For example, set up automated conversation flows on the chat, Whatsapp or in a conversation. This way you create space for your employees to tackle questions that require more attention or a personal approach with care.
Customer service of the future
We are already dreaming about the customer service of the future. More and more intelligent technology is used in support of customer contact. For example, to answer simple questions from customers quickly. This way you can continue to grow your customer service.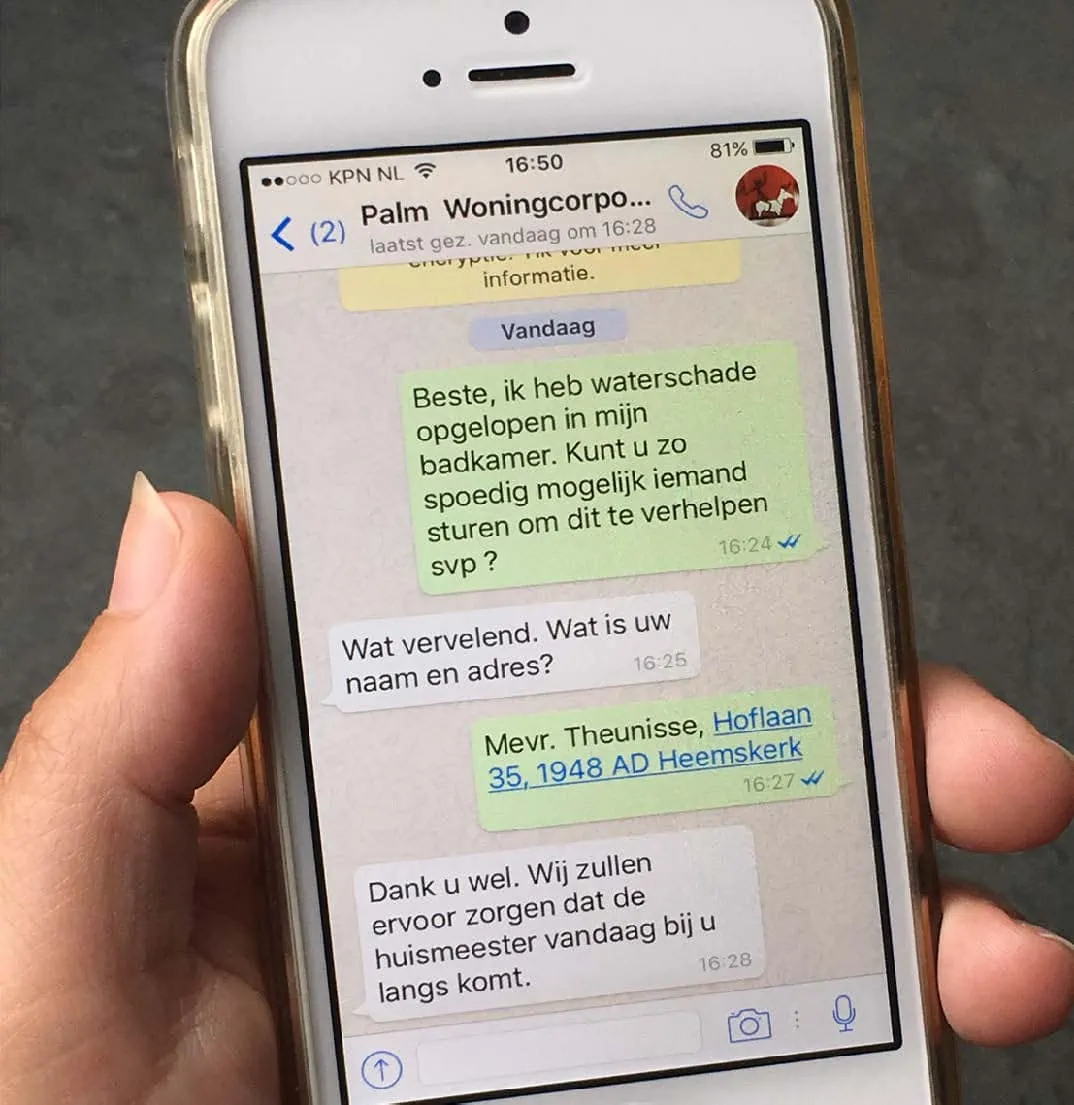 Intelligent contact center
We offer various options for implementing artificial intelligence in the services you provide to your customers. A chatbot on the website can handle questions that can be easily answered. Of course, it is important to always offer customers the choice of contacting an actual employee. We can also implement this chatbot in WhatsApp.
In addition, you can use text-to-speech at various times. This option is easy if you are working on configuring call flows. Easily add messages to the telephone line, e.g. for emergency announcements or when the contact center is very busy.
We also offer an intelligent knowledge base in our applications. This helps answer customer questions more rapidly because the relevant answer suggestions appear in the response field.
We are extremely happy and enthusiastic about our collaboration as well as the telephony system.
Joyce Schellekens
KCC staff, De Dommel Water Board
We notice that Unexus is pro-active about everything. From Covid-related changes to ongoing talks about the ambitions we still have for our communication solutions. They actively brainstorm with us, which is why we are true partners. How can we improve things? For example, they even investigated which headsets best match our telephony.
Arjen van der Zee
ICT Coordinator, Stek Wonen
Unexus Connect is a stable system, and if there's an issue, it's quickly resolved. There is a lot of extensive knowledge at support, and rapid feedback if there are questions and/or problems. You guys pro-actively work with us and also follow the latest trends with regard to social media.
Marlys van Egmond
ICT staff and first point of contact at the Stek Wonen Service Desk
The Unexus omnichannel environment was delivered to the municipality of Venlo to our complete satisfaction. As the implementation project manager, I am highly satisfied with the product and supplier.
Rob aan de Brugh
Information Management Project Manager, municipality of Venlo
Unexus is a very informal company. They don't make things difficult when they don't have to. They have fair prices and honest service provision. Collaboration with them is simply very good, something I am glad to mention.
Andy Heuts
IT Manager, ZOWonen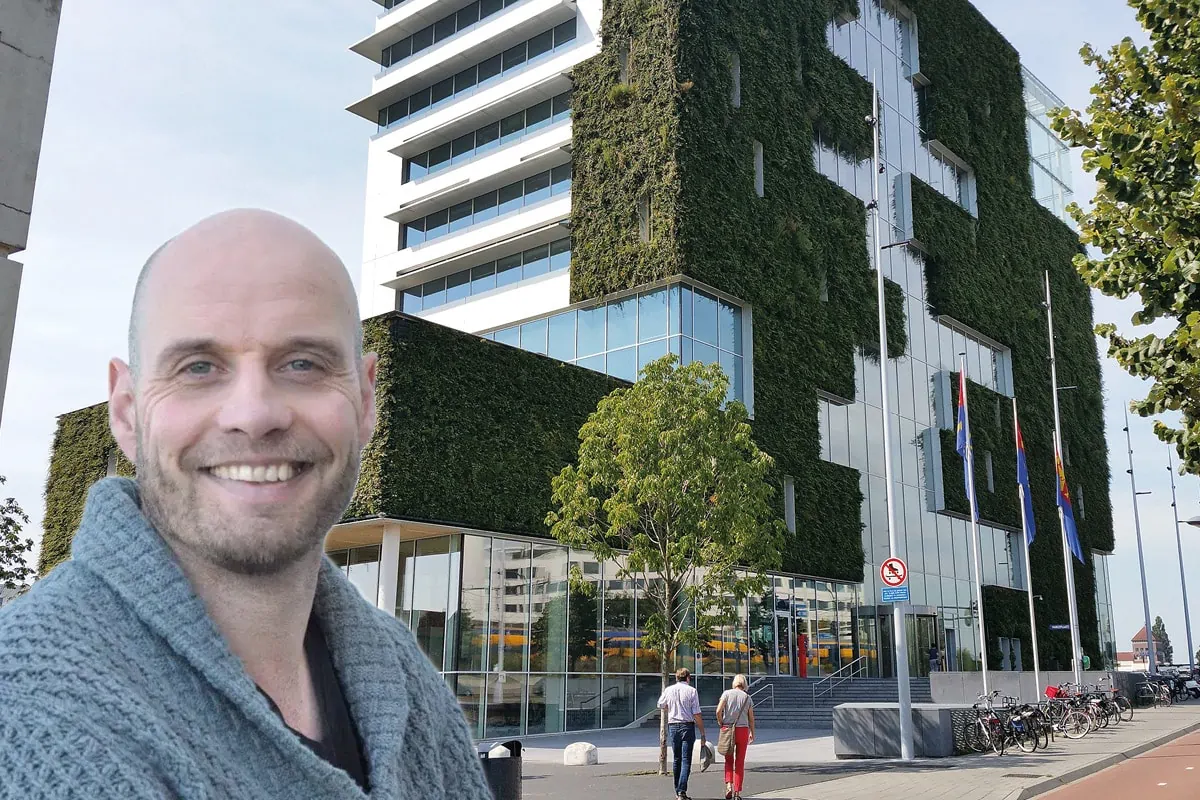 The Municipality of Venlo had been considering an omnichannel environment for some time. Through an extensive market consultation, the municipality's ...