We dedicate ourselves to continuously develop the best customer contact software in the market. By applying for certifications we ensure quality and continuity in our organisation. On this page we discuss a few certifications we have received.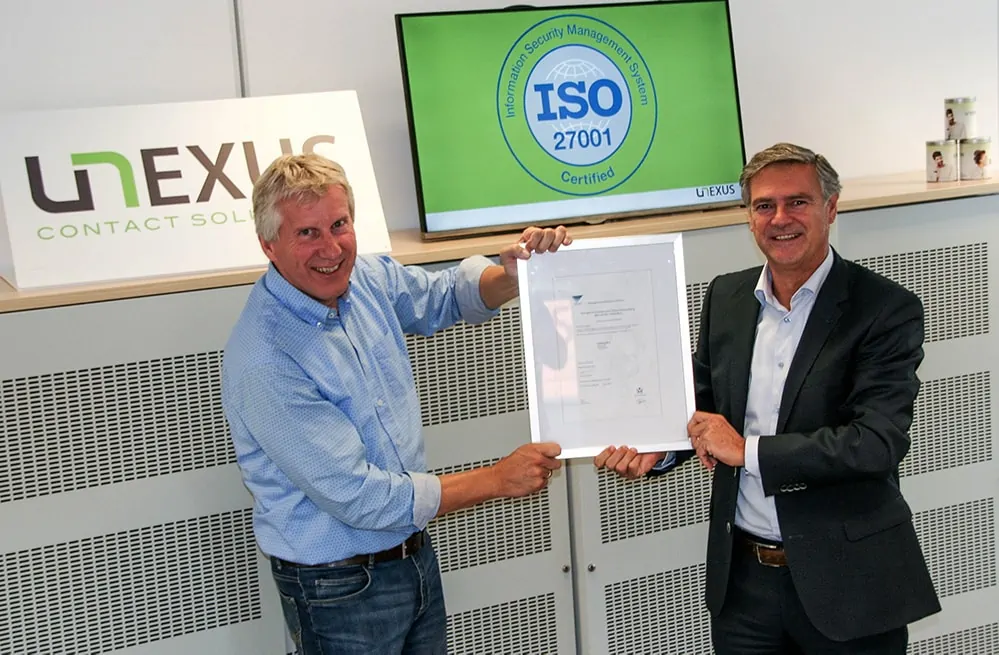 Our customers and partners already know; Your information is in reliable hands with Unexus. Thanks to the ISO / IEC 27001 certificate, we have also officially demonstrated that the security of business information at Unexus is now, and will always be, safe. In this time of various online and offline threats, that is of course a reassuring feeling. ISO 27001 is a globally recognized standard in the field of information security and general business risks. You can consult our ISO 27001 certificate here. For more information about our information security please contact IB manager John Palm at 0031 35 7009769.
Microsoft Partner & Microsoft Teams Certified partner

We base our software on Microsoft technology. That's why we're a Microsoft Silver Partner. In addition, we are currently in the middle of the certification process as a Microsoft Teams certified supplier. View the progress here.

We greatly value quality and continuous improvement. This is why we wanted to comply with the NEN-EN-ISO-9001 (also called ISO 9001). TWe mapped out our business processes and applied a continuous process of audit and improvement to the organisation. Unexus team member Wilfred Bassie has the role of quality manager. You can contact him for questions related to ISO 9001. In the meantime, we continue to conduct audits and improve our quality.