Woonwijze has updated her phone networks with a modern VoIP communicationplatform of Unexus!
About Woonwijze
Woonwijze organises and manages housing and the direct living environment of people. They are concerned with their tenants and always want to start the dialogue about their values and the situation. They are active and want to be the difference. They strive to be environmentally sustainable, for instance.
Solution
To make the communication platform fit as perfect as possible for Woonwijze, Unexus has made sure to take over the whole process. From planning to implementation: Unexus did it. We took inventory of all the wishes and demands of Woonwijze and implemented our system. All employees of Woonwijze are now equipped with mobile phone integration and the Unexus Platform. All employees use Office 365, which is now also integrated to the overall communication platform.
Surprise
The photo shows the employees of Woonwijze and the project engineer of Unexus. To celebrate the going live of our projects and customers, we personally visit you, with cake!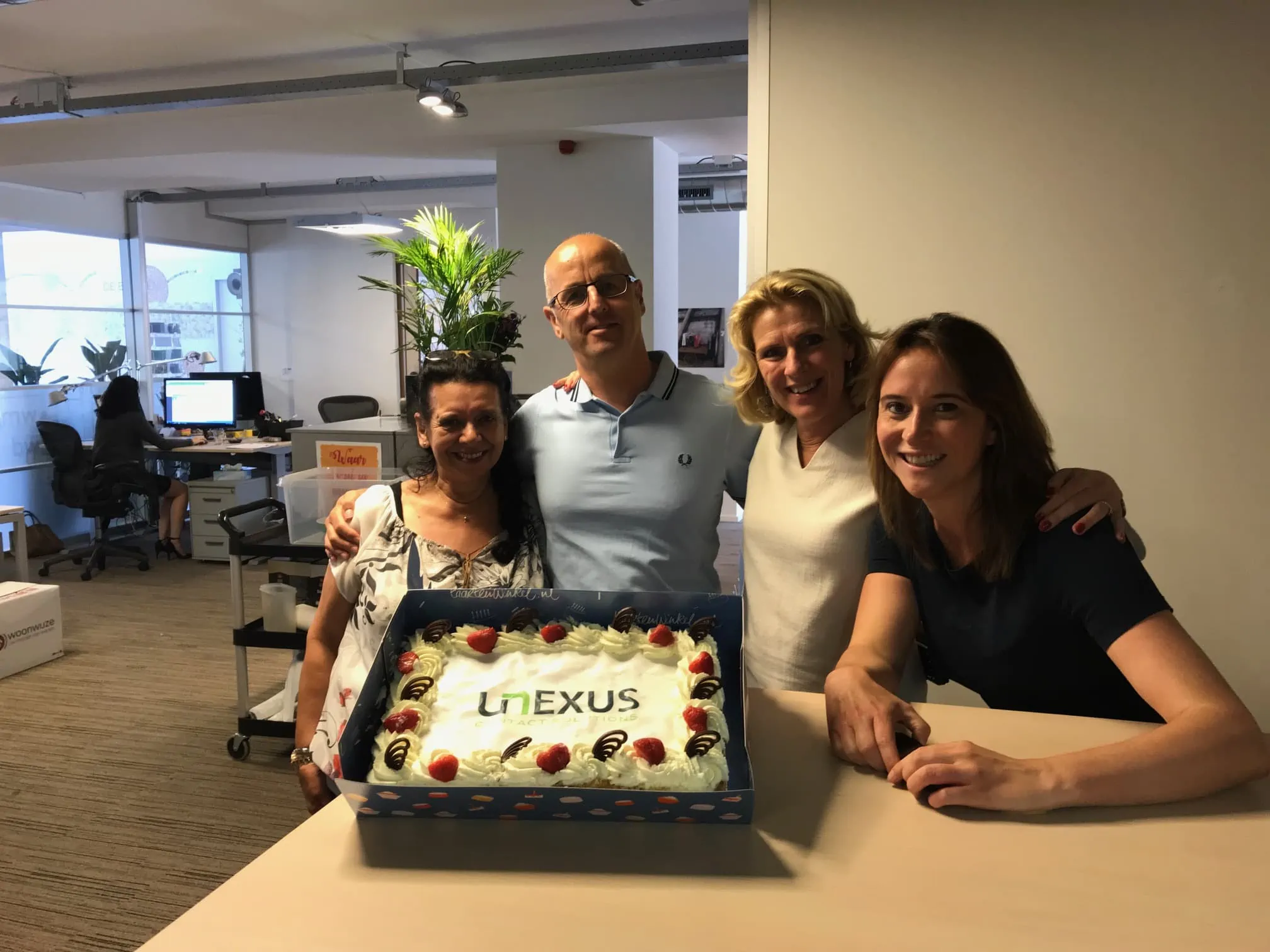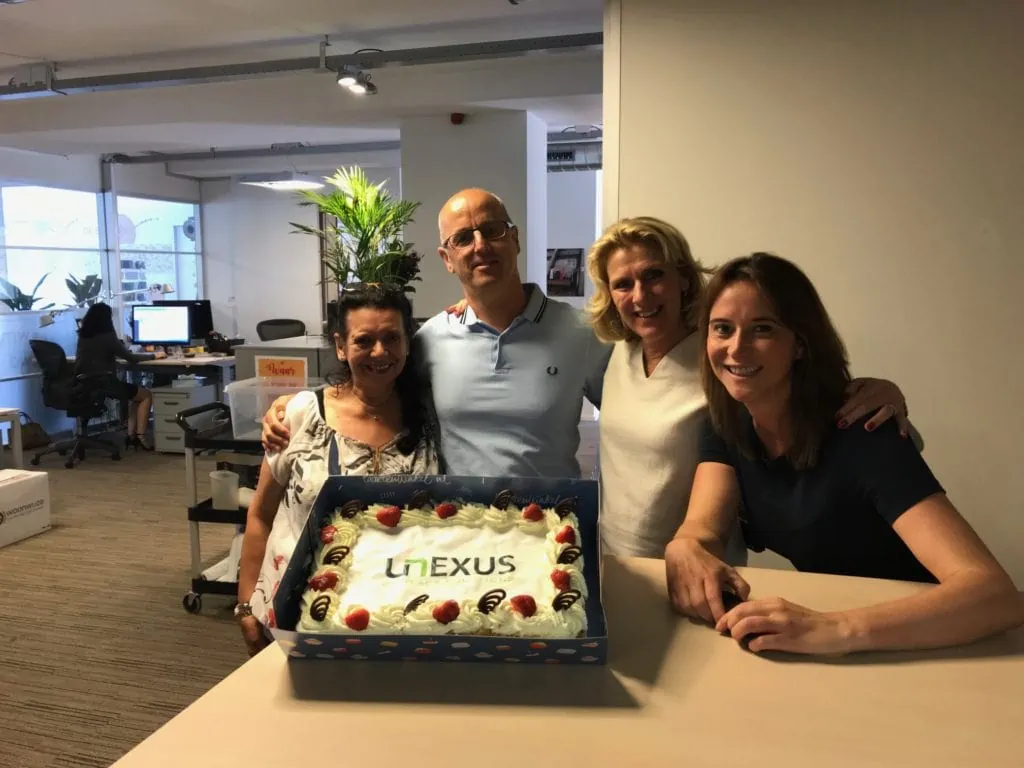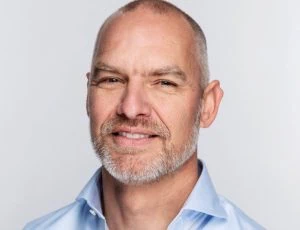 Over the past years, we have been fortunate to experience strong growth. We are extremely grateful to our customers, suppliers, ...