Over the past years, we have been fortunate to experience strong growth. We are extremely grateful to our customers, suppliers, and partners for this! Due to the organization's growth, effective management has become crucial. Therefore, today marks the start of our new Chief Executive Officer: Dirk Stuip!
About Dirk
Dirk brings extensive experience in the customer contact field. He previously worked at companies like Teleperformance and Coníche. In recent years, he held executive positions at CX Company until its merger with CM.com in 2020, where he continued his career as the M&A Integrations Lead.
Starting today, he takes on the role of CEO at Unexus, a position created to ensure and further shape the continuous growth of the organization. Dirk states, "Unexus has an excellent product with great potential; its exceptional focus on customer support stands out. With my experience, I believe I can contribute to further strengthening the organization, guiding its growth in the right direction."
Dirk's new role
Commenting on Dirk's addition to the team, Wim Pullens, Commercial Director at Unexus, says: "We welcome Dirk and look forward to building the future of Unexus together. We have confidence that, together, we can expand our platform, ensuring stable and innovative service for an increasing number of customers."
About Unexus
For the past 12.5 years, we have been providing a fully integrated communication platform for the best customer contact experience. Our platform handles routing for phone calls, web chats, social media, emails, and WhatsApp. In the coming years, we aim to expand and enhance our platform. This expansion is based on Microsoft technology, driven by our own ICT development, and supported by our professional in-house service desk.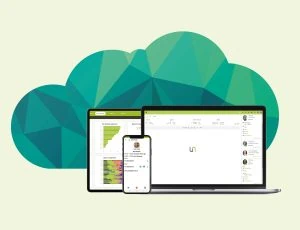 We value sustainability and social responsibility. Our goal is to make a positive impact and contribute to a better world, ...