The report about the vulnerability in Apache Log4j certainly caught our attention as well. We have conducted internal and external investigations.
After this investigation, we can report that we and our direct suppliers do not use Apache Log4J. We therefore see no reason to be concerned about this vulnerability in our domain. We follow possible developments and where necessary we take appropriate measures and keep you posted.
If this leaves you as a client with any questions, remarks or tips, you can contact our support desk.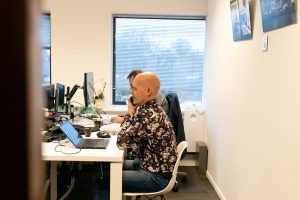 The customer contact center (CCC) has evolved significantly in recent years. In the past, customers were primarily assisted over the ...