Teams Calling telephony of the future?
The way we work and communicate is rapidly changing. Due to current developments, an increasing amount of people work remotely, either from home or hybrid. Remote meetings are becoming part of our daily work. Organizations invest in modern workplaces and technologies that facilitate location-independent work for their employees.
Our Unexus Connect platform is based and built on Microsoft technology. We have been a certified partner of Microsoft for more than 10 years. Because we have acquired expertise in the field of telephony, we would also like to give our customers advice about calling with Teams.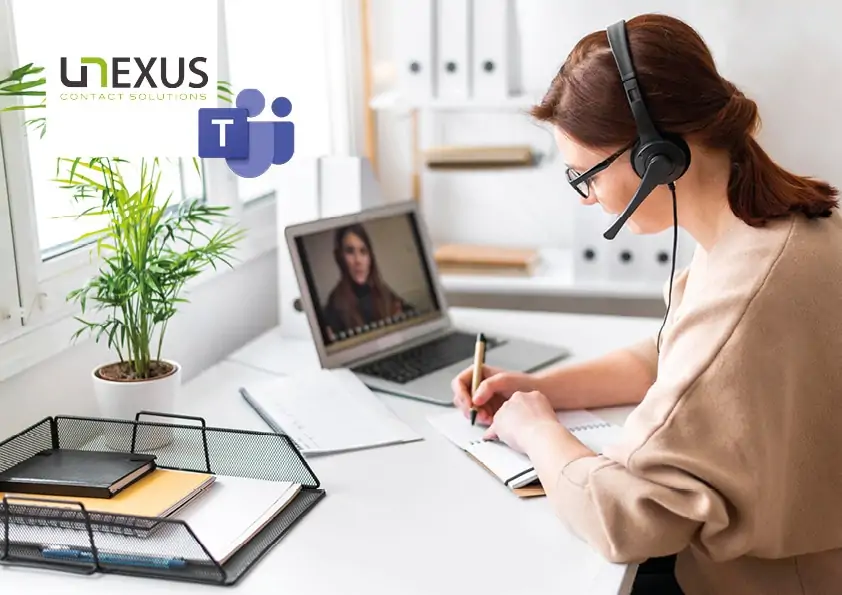 In this white paper
With many organizations now using Microsoft Teams, decision makers in IT and customer service are pondering about a few things:
Is Microsoft Teams suitable to use for our customer service?
How easy is making calls with Microsoft Teams and what do I have to arrange to facilitate that?
What about mobile calls?
Can working with Microsoft Teams save us costs?
We are happy to discuss these questions further in this whitepaper.
Download this white paper
You can download the white paper by leaving your contact details. Afterwards you receive the white paper via e-mail.