Customer experience & communication insights
Improve your customer experience
Customer experience is key for any today business. By measuring is knowing, Unexus is offering the data to enable your business to have full insights in the quality of your communication channels.
In collaboration with Blue Mountain, Unexus developed 24 telephony BI templates. These templates enable contact center managers or lead-users of Unexus Contact Centre solutions, in-depth insights in customer care contacts. The tool delivers relevant data with information for optimization of Contact Center communication and processes, enables Customer Contact organizations to be more efficient and cost effective and so vastly improve customer experience.
If customer experience optimization by data collecting and processing for process optimization is one of your major goals, read about the possibilities of the Unexus Connect BI template for your organization.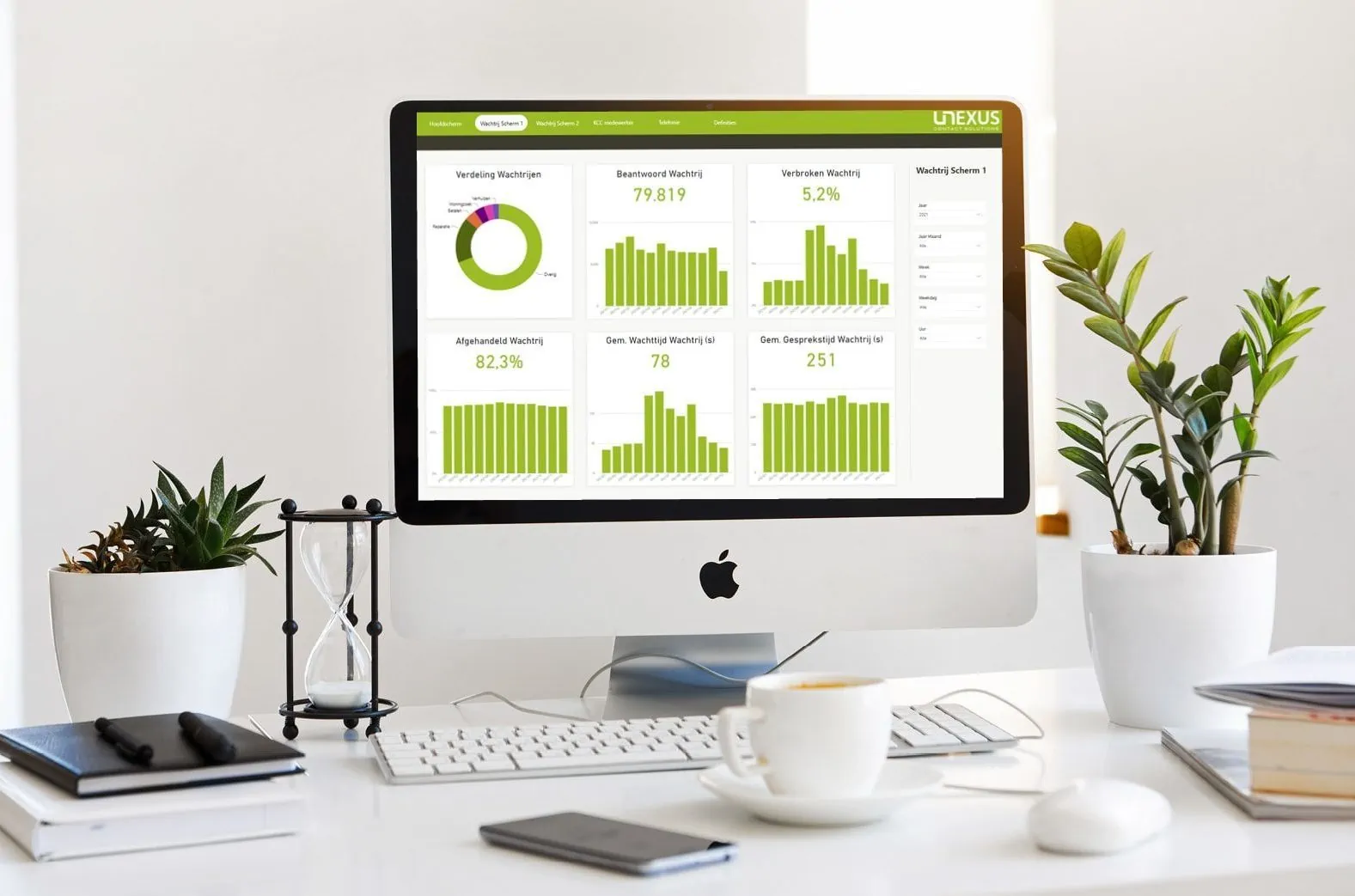 In this whitepaper
How to get deep and detailed insight into your data
How you quickly and easily can make your data interactive
How you can ask and answer questions, to solve specific process issues
How you can improve your customer contact and increase reachability
These questions are addressed in detail in this white paper.
Download this white paper
You can download the white paper by leaving your contact details. Afterwards you receive the white paper via e-mail.