It is always very interesting to read the vison on customer contact of one of the largest housing corporations in the Netherlands. Especially when it concerns one of Unexus' clients. The latest edition of the CorporatieGids Magazine features an interview with Björn Terlouw and Robin van Dorland of Woonstad Rotterdam. Among other things, they say that good customer communication requires interaction from a compassionate human perspective and proactive action. The role of Unexus is also discussed in the interview.
Manager Customer Contacts, Robin van Dorland:
"We work together with communication specialist Unexus and make use of their telephony platform. Together we are looking at how we can increasingly integrate different communication options with each other. For example, we want to realise a 'mail in, call out' scenario, in which we can respond to an e-mail with a telephone call to quickly deal with or explain something. For instance if there is contact about a broken sink and we don't know exactly what the problem is, we can send an SMS with a link to organise a video call. This is not only more efficient for us, but also ensures that the question is answered at once".
Have a look at the whole article here (Dutch), or download it here (Dutch), and read what else Robin and Björn have to say.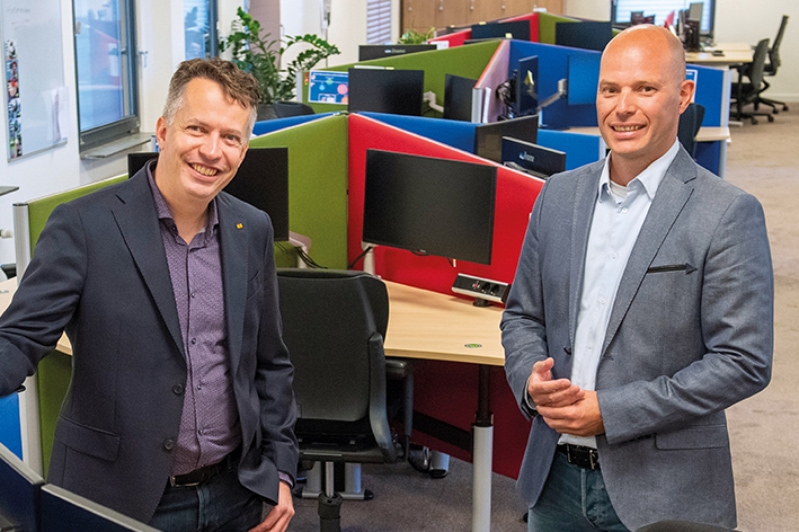 Microsoft Teams and Unexus
In addition to our existing integrations with Microsoft Teams, it is now also possible to use the Unexus Connect platform from within Microsoft Teams. We call it the Unexus Teams Client.
In this collaboration with Microsoft, we have synergized our technology with Microsoft Teams in order to offer the user a single platform. Users of the Unexus Teams Client have access to communication flows and specific functionalities of Unexus Connect from one central application.
Read more