We are very proud to announce that Unexus is now ISO 27001 certified. ISO 27001 is a globally recognized standard in the field of information security and general business risks. The ISO 27001 standard specifies strict requirements for establishing, implementing, executing, checking, assessing, maintaining and improving a documented Information Security Management System (ISMS). However, the ISMS for the ISO 27001 is not a static system, but rather is constantly evolving. Such a certificate, obtained after an independent audit, is therefore not valid indefinitely. Annual and internal audits ensure that we continue to meet the requirements.
Trustworthy partner
Of course our customers and partners already know; Your information is in reliable hands with Unexus. Thanks to the ISO / IEC 27001 certificate, it is now also officially demonstrated that the security of business information at Unexus is now, and will always be, safe. In this time of various online and offline threats, that is of course a reassuring feeling. We are therefore very proud and satisfied with this next step in our business operations.
About Unexus
Unexus develops, implements and maintains intelligent omnichannel software that centrally processes and delivers all incoming and outgoing communication to the right people in an organization. For more information about our information security please contact IB manager John Palm at 0031 35 7009769.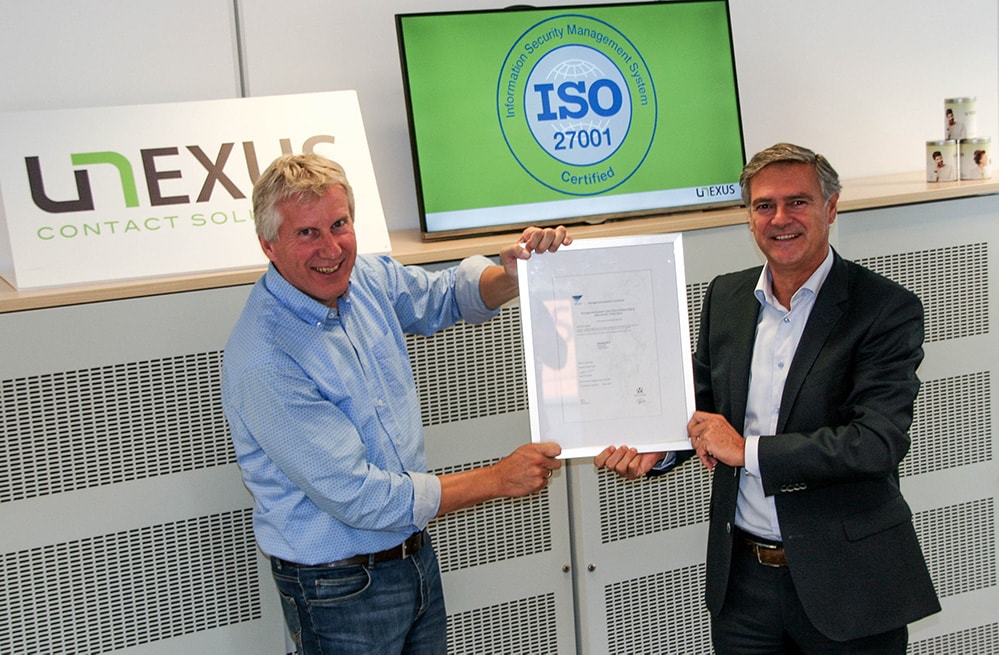 This is Unexus
Unexus has entered into a strategic partnership with CM.com to offer the WhatsApp Business Solution in its platform through CM.com. With the partnership, Unexus underscores its commitment to finding solid partners that add value to our clients. The WhatsApp Business Solution is a valuable and effective channel to strengthen customer service and improve business results.
Read more